Known as the most fun small town in
America
, Delray Beach is a lively and vibrant city whose arts, culture, and downtown area showcase the heart of its community. From restaurants with the freshest seafood to hotspots of entertainment along Atlantic Avenue, here's why you should keep your eyes open for Delray Beach real estate.
What to expect from Delray Beach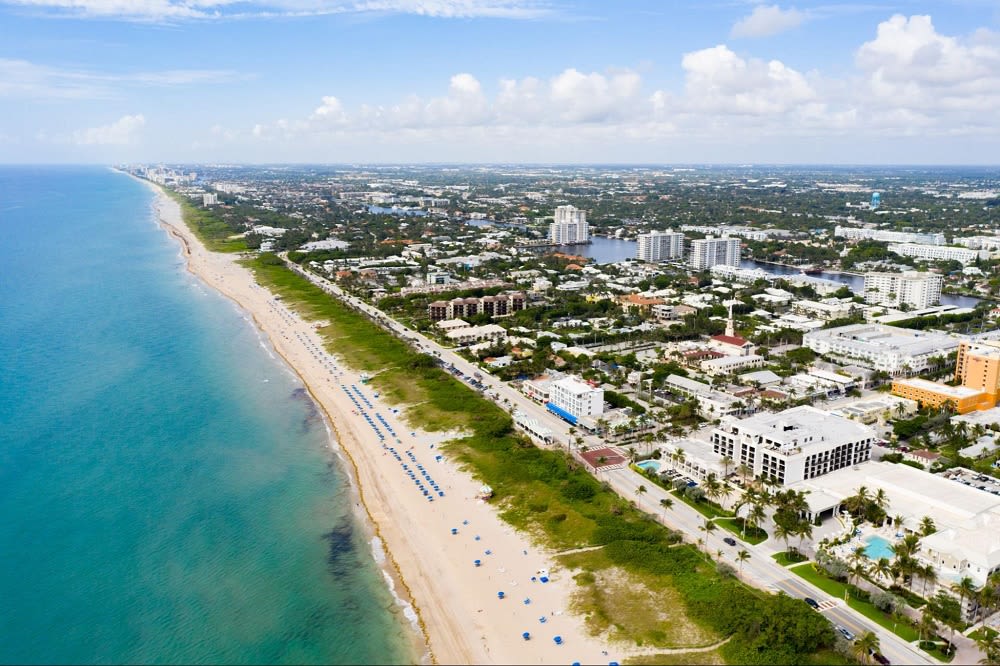 Photo courtesy of Shutterstock
You can expect a lot when planning to buy in this Florida city. This two-mile-stretch of pristine beach offers a luxurious and breathtaking location to call home. Even if you aren't beachside, you're likely a short drive away from the rippling blue view and warm sand. Although you can drive to where you need to go, this
walkable town
is a great place to experience. Strolling through the streets is a fantastic way to see its rich history and thriving arts and culture scene.
This beachside city is separated by the
Intracoastal Waterway
into the beachfront and mainland. Whether you're an early morning riser or a night owl, there's a place in Delray Beach for you. View the sunrise while walking along the beach, or get an early start on snorkeling or paddleboarding. The South Ocean Group suggests walking Atlantic Avenue at night for a breathtaking view of the illuminated trees and streets. There are many
options
available for buyers interested in beachfront estate, those who want to live downtown, or are looking for something more historic or architecturally unique.
Where to have fun in Delray Beach
Those who are ready to buy a home in Delray Beach or are interested in selling can count on the variety of activities and entertainment here as a major perk. This homebuying guide would be incomplete without mentioning the
beach
itself. This well-loved slice of the Atlantic has everything you need to enjoy a day out, such as sand trails leading to spots that are perfect for jumping in or sunning, showers, drinking fountains, and racks for towels and bicycles. Rent a cabana to enjoy this palm tree-lined beach, or bring or rent a standup paddleboard to row with the ocean's current.
The best place to experience a little of everything that Delray Beach has to offer is Atlantic Avenue, which is lined with galleries and boutiques. Those looking for a high-scale clothing experience can visit
Bolufe Boutique
, which describes its style as Italian casual chic. This mother-daughter business works with each client's body type and lifestyle. For a luxury statement piece to complete a date outfit,
Goldsmith & Complications
offers a variety of high-end watches, jewelry, and accessories.
The South Ocean Group hasn't forgotten about the art scene.
Public art
, like the Veterans Park Fountain with its mosaic style in all hues of blue, elevates this city while showcasing the community. To decorate your own Delray Beach home, visit
Sundook Fine Art Galleries
, one of the premier fine art galleries in the country. It features a span of original work, fine art prints, and more from highly-acclaimed national and international artists. You're sure to find something one of a kind and only available in this gallery on The Ave.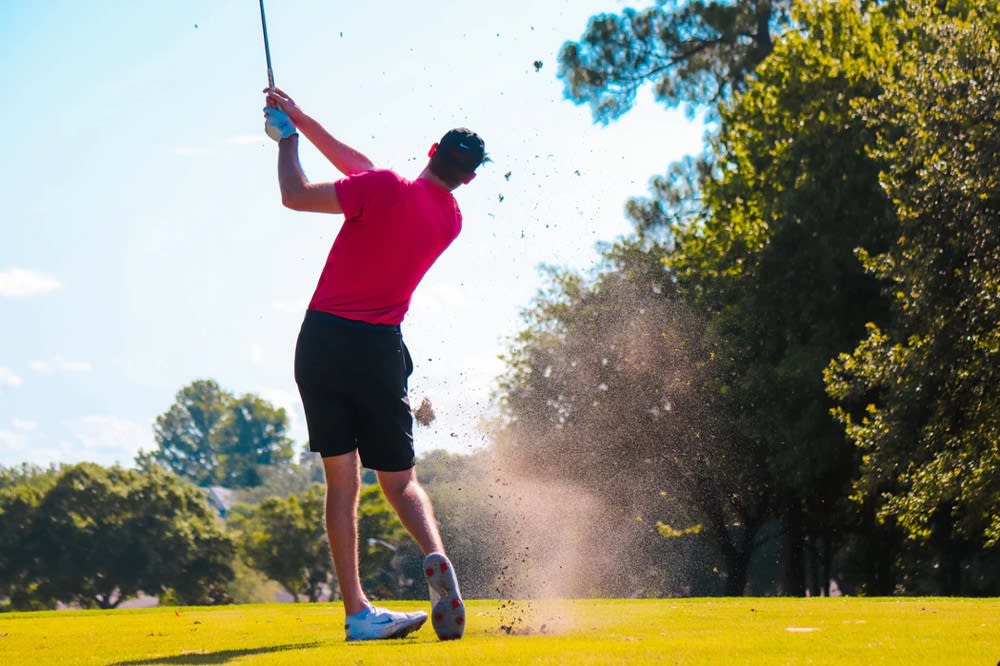 Photo courtesy of Unsplash
If you're a golf lover, the course at
Delray Beach Golf Club
was designed by legendary golf course architect Donald Ross. This club offers a variety of groups to join as well as courses for all skill levels, ensuring everybody who visits has a good time. Also in Delray Beach is the
Lakeview Golf Club
, which is surrounded by lush trees and greenery. Beginners, juniors, and senior golfers can all have a great time at this course. For a more exclusive golfing experience,
Gulf Stream Golf Club
is a beautifully landscaped and designed course that's available by invitation only. The oceanside view and elegant architecture is the best way to enjoy Delray Beach in luxury.
Where to eat all-day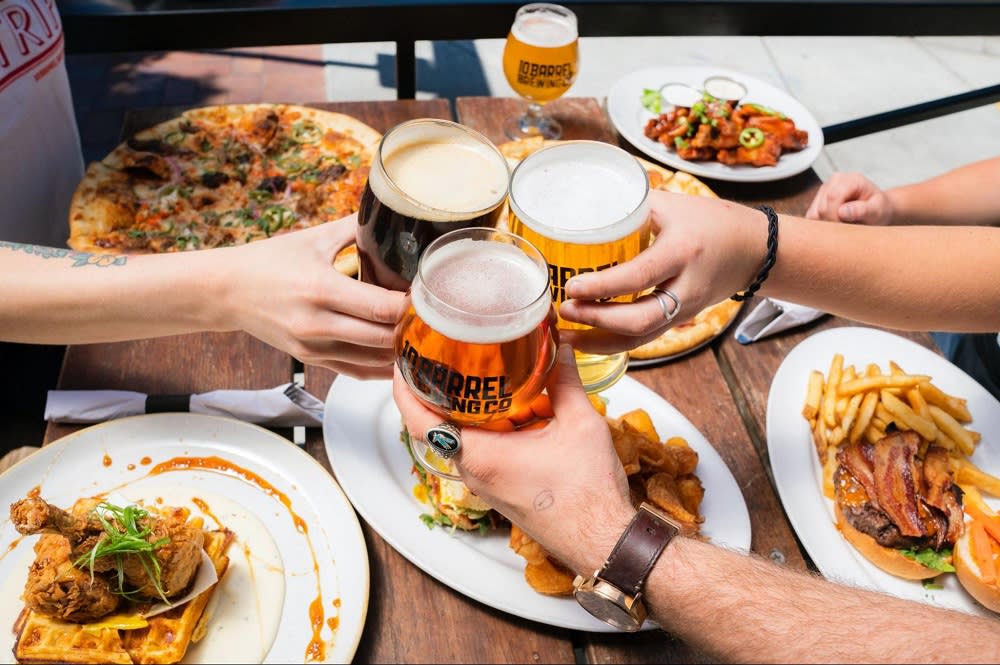 Photo courtesy of Unsplash
There are plenty of places to dine in this city from dawn to dusk. For breakfast, head to
Over The Bridge Cafe
, a dynamite breakfast place with a mix of traditional and house specialty items on the menu. This café is popular with locals for dishes like chorizo breakfast tacos, their sunrise crab cake, and specialty beverages.
For lunch spots, it would be a crime not to mention
J&J Seafood Bar and Grill
. This restaurant's strength is its seafood, which is sourced fresh out of the ocean and ready to enjoy. With weekly menu specials, there's always something for guests to try. From rich and creamy seafood pasta dishes like snapper, shrimp, and lobster risotto, to beef tenderloin and lobster mashed potatoes, the wide variety of quality menu items here keep lunch goers satisfied.
Dress up for an Italian dinner at
Le Sorelle Restaurant
, whose authentic cuisine is a testament to its rich family history dating back to 1898. Guests can enjoy seafood appetizers like mashed potatoes and grilled octopus, then jump to high-end, first-course options featuring a range of pasta and seafood combinations. The second-course options from the land and sea are just as tasty, with plates like fresh salmon steak and veal chop. It wouldn't be Italian without some standout pizzas, and guests should definitely indulge by ordering from the dessert menu.
Ready to buy or sell in Delray Beach?
From the vibrant community life and beautiful location, ample ways to enjoy the day, and numerous places to stop and eat, this homebuyer's guide has given you a deep dive into what makes this oceanside city so great. To find a place to call home here, or if you need help making your home into somebody else's dream property, contact one of the agents at
The South Ocean Group
to guide you through the process.

*Header photo courtesy of Shutterstock