Are you thinking about packing up and moving to sunny South Florida? If that's the case, Delray Beach ought to be your first stop! It's little wonder that this quaint and historic community has been seeing an inpouring of new residents from all over the world in recent years. Life is enjoyable in the "Village by the Sea," where you'll experience a special kind of friendliness and hospitality. Affectionately nicknamed "Delray'' by locals, Delray Beach offers a taste of small-town America right here in the tropics.
The South Ocean Group
has been serving Delray Beach's real estate market for many years, and we would be more than happy to assist you in finding the perfect property in this wonderful community. Here are five compelling arguments in favor of making Delray Beach, Florida, your permanent home.
The lifestyle is unmatched
If you're looking for an upscale, world-class destination to call home, living in Delray Beach is perfect for you. This rapidly growing city continues to attract new residents from all corners of the globe. Whether you're a young professional seeking an exciting place to build your career or a retiree looking for a permanent change of scenery, you'll feel right at home in Delray Beach. The city's tropical climate and abundance of recreational activities also make it a popular destination for northerners looking to escape the cold. So whatever your lifestyle, Delray Beach has something to offer you!
There's always something to do
This small, unique city was named "Most Fun Small Town in America" by
USA Today
, and for a good reason. Though Delray Beach is expanding rapidly, it lacks the imposing towers typical of major metropolitan areas. You will, however, come across a wide range of shops, eateries, landmarks, and entertainment options across the city. Delray Beach is the perfect place to enjoy luxurious living without the crowds characteristic of larger cities. Whether you're looking for a fun and relaxing day by the beach or a thrilling night on the town, there are plenty of things to do in Delray Beach.
Spectacular beaches, parks, and preserves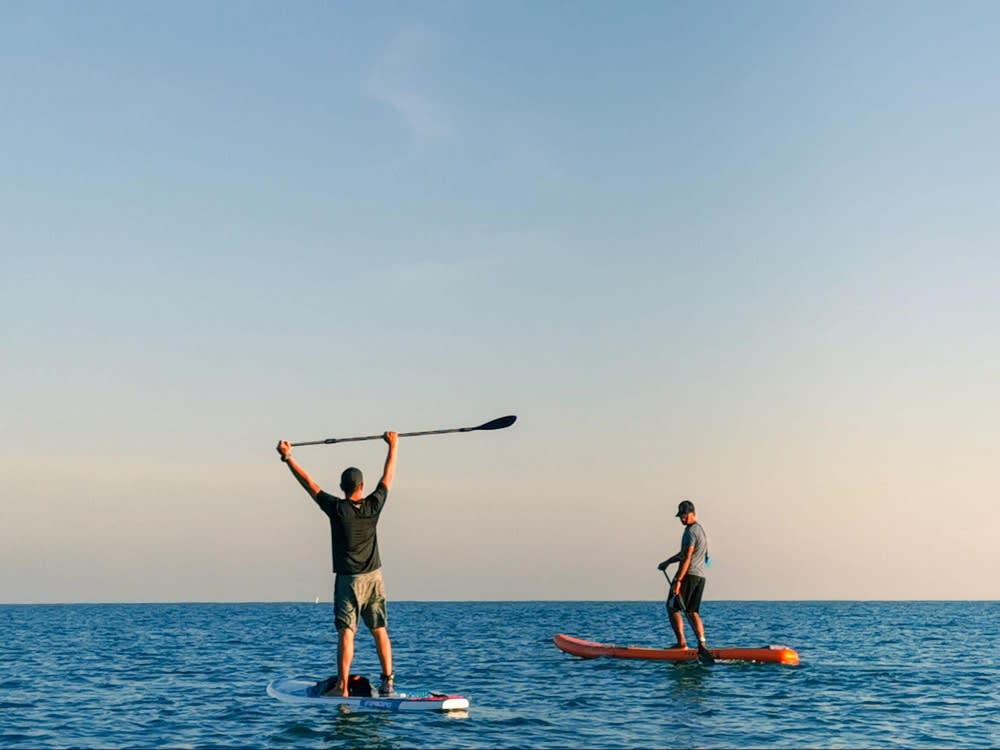 Photo courtesy of Unsplash

Do you often find yourself daydreaming about sandy beaches and refreshing ocean breezes? If so, Delray Beach is the perfect place to call home. With its stunning beaches and warm weather, Delray Beach provides the ideal setting for a relaxing vacation – or a permanent escape from the hustle and bustle of city life. When you purchase property near one of Delray's beautiful beaches, you can enjoy all the benefits of beach living without worrying about the crowds. Whether you're looking for a place to curl up with a good book or host an elegant dinner party, Delray Beach has something to offer everyone.

To access one of the nicest beaches in the area, travel east along Atlantic Avenue to where the sand and sea of Delray Beach Municipal Beach create an ideal place to unwind and take in the sights. Rent a paddleboard or take surfing instruction at one of the seaside concessions. In addition, there are several parks and wildlife preserves in the area that you can visit and enjoy alongside Delray's pristine beaches, such as Veterans Park, Barwick Park, and Wakodahatchee Wetlands.
Shopping, dining, art, and more!
Photo courtesy of Unsplash
Atlantic Avenue, nicknamed "America's Longest Main Street," runs through the heart of Delray Beach and is the epicenter of the city's vibrant atmosphere. Atlantic Avenue's blend of friendly hospitality and local and national shops and eateries earned it a spot on
USA Today's
list of the "10 Great American Shopping Streets."
Take a stroll down Atlantic Avenue to discover a wealth of unique shops selling anything from handmade furniture and paintings to designer clothes and jewelry. Relax at one of the best hotels in the neighborhood, The Seagate Hotel & Spa, and have a meal on Deck 84 while overlooking the harbor. Take a stroll around Delray's thriving Pineapple Grove Arts District and stop in at some of the galleries and studios to observe artists working on their masterpieces. And, of course, the seasonal farmer's market on Saturdays and Sundays in Pineapple Grove is not to be missed!
Furthermore, the Silverball Pinball Museum is a must-see for every pinball enthusiast. This amazing museum has everything you could want and more, including vintage pinball and arcade games, tasty refreshments, and exciting activities.
It's close to major cities
Sunny and warm Delray Beach is a renowned city 10 miles north of Boca Raton and just south of Boynton Beach. Additionally, Delray Beach is only a short distance from other world-famous Florida cities, such as Ft. Lauderdale and West Palm Beach, while Miami can be reached in an hour or less. This makes Delray Beach real estate the perfect location for those who want to experience all that Florida has to offer. What's more, Delray Beach is conveniently located near both major airports and seaports, making global travel a breeze.
There are many ultra-luxury property types
Delray Beach is one of the most desirable places to live in South Florida, and it's easy to see why. The city offers a wide variety of ultra-luxurious residential options, from contemporary single-family homes to luxury apartments, waterfront properties, gated country club communities, and extravagant estates. As a bonus, there are no high-rise condos to obscure the view of the ocean for those lucky enough to live on the beach!

Delray Beach has something for everyone, whether you're looking for a luxurious beachfront property or a sprawling estate. With its perfect year-round weather, world-class amenities, and laid-back vibe, it's no wonder that Delray Beach is one of the most sought-after places to live in Florida!
Buyers and sellers enjoy a high return on their investments
Delray Beach real estate is a prime location for luxury home buyers and sellers. Because the area is always in high demand, sellers have access to a large pool of luxury buyers willing to pay top dollar for their property. The city's desirability ensures the same high return on investment for buyers whenever it comes time to sell.
When you own property in Delray, every day feels like a vacation. So why not start living the life you've always dreamed of living? Browse our selection of
beachfront Delray properties
today, or
get in touch
with the trusted team at The South Ocean Group to start searching for the perfect home!
*Header photo courtesy of Shutterstock