Palm Beach
, Florida, is a distinguished community and a top destination for luxury real estate. This exclusive community is known for its white sand beaches and world-class resorts, drawing in vacationers and real estate seekers alike. The community is one of the most beautiful places on earth. The beaches are pristine, and the weather is perfect year-round.

With all that natural beauty comes an abundance of high-end amenities and cultural attractions. The area features dozens of top-rated restaurants, elegant boutiques, and luxurious spas. But perhaps the best thing about buying a home in Palm Beach is joining an elite community with stunning properties amidst a coastal lifestyle.

So, if you're looking for opulence and exclusivity, Palm Beach is worth considering in your real estate search. Whether you are looking for a vacation home or an upscale investment property, there are certain factors to keep in mind when exploring Palm Beach luxury real estate.
What is luxury real estate?
Wealthy investors and luxury home seekers have always considered the iconic Palm Beach real estate market a prime destination for their property search. The beauty of the area, its warm climate, and upscale amenities make it an ideal choice for those who want to live in a luxurious setting and lifestyle. Luxury real estate is a broad term referring to properties with high-end details, expansive square footage, custom amenities, exclusive locations, and high prices. While many traditional homes have many of the same features, luxury properties are lavish and unique in design.
Location
The first factor is location. Palm Beach is home to some of the most exclusive neighborhoods in the country. No matter the type of property or intended use of the home, it is vital to find a property in a desirable location close to community amenities like beaches, water access, parks, and more. Luxury buyers want an exclusive area that offers privacy and security, whether a single-family home or an upscale condominium. It can be helpful to look closely at your daily routine and weekly activities to find a neighborhood close to your favorite entertainment spots and hobbies.
Nearby attractions
Palm Beach has no shortage of luxury amenities, from world-class shopping and dining to pristine beaches and golf courses. When considering a Palm Beach property, inquire about nearby attractions to explore.
Shopping and dining
Retail therapy and exploring the dining spots can be a fun and exciting experience when living in Palm Beach. From world-renowned luxury retailers to Michelin-starred restaurants, there is something everyone can enjoy. Palm Beach has it all; whether you are looking for a luxury handbag or a delicious meal, walkable areas have the necessary amenities you want close to your home. Be sure to check out some of the top shops and restaurants in the area before investing in a luxury property.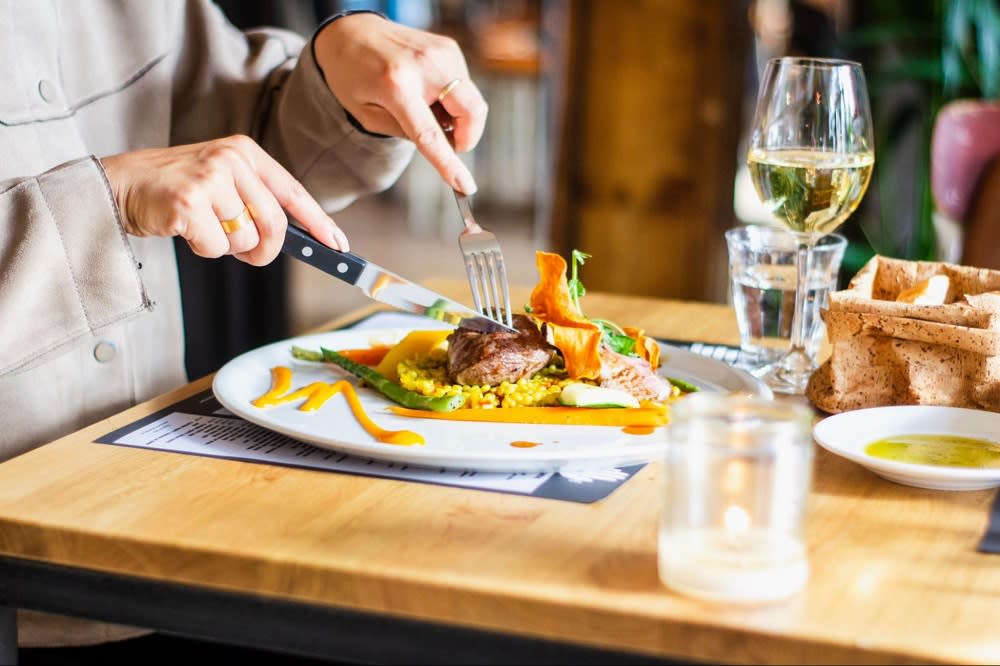 Photo courtesy of Unsplash

Meat Market Palm Beach is a glamorous steakhouse with sleek seating and sophisticated lighting that makes for a desirable and chic dining space. The restaurant offers an exclusive, refined after-dinner experience, as you can sit in a private pod in the lounge for a quiet evening of drinks and live music. Seafood Bar is a fine dining restaurant with beautiful ocean views and a cozy, posh eating space. The bar itself has an incredible one-of-a-kind feature, with its see-through bar with a sand and coral display. The restaurant serves fresh seafood for lunch and dinner and an extensive wine and cocktail selection.

The Royal Poinciana Plaza is an upscale shopping center designed around lush gardens and courtyards for a relaxed and indulgent experience. The outdoor shopping complex is home to luxury brands and retailers like Frame, Alice + Olivia, Jimmy Choo, Saint Laurent, Veronica Beard, and more. As you look at luxury properties, consider your commute to upscale shopping and dining locations and whether convenient access to popular areas is essential.
Lifestyle needs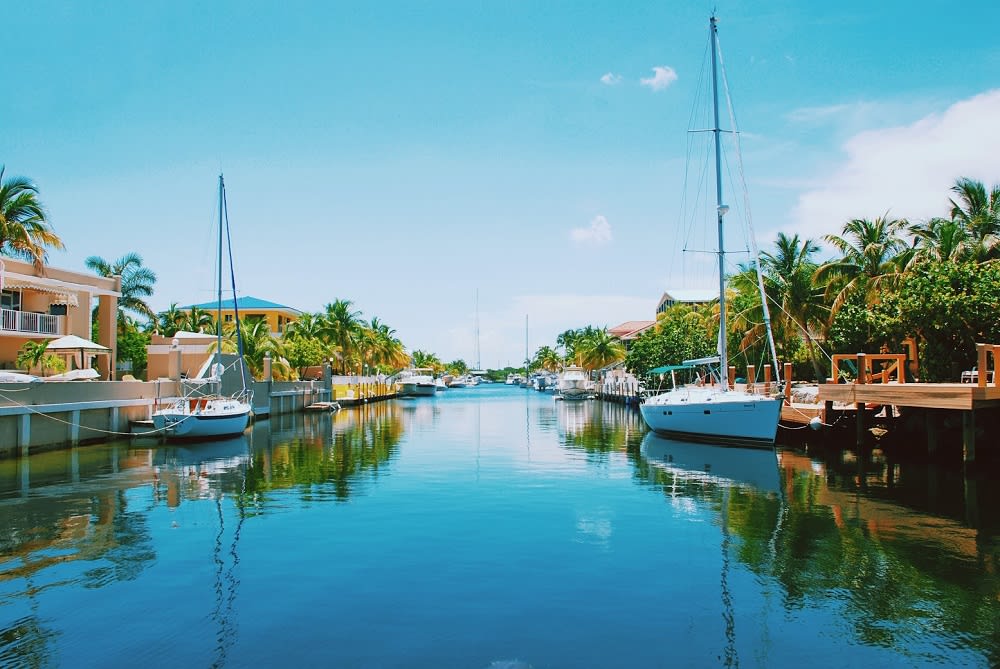 Photo courtesy of Shutterstock

When looking to buy a high-end home, it is essential to account for your lifestyle needs. Luxury homes provide a unique and sophisticated environment that can accommodate your every need. Palm Beach luxury homes have custom features that help buyers live an effortless and comfortable lifestyle at every turn.

For example, buyers with a boat may consider a private dock or luxury condo community with a private marina. Buyers with an active lifestyle and sports affinity may consider a home with a custom gym space or a country club estate with a gym and wellness facility.
Ultra-luxury materials, details, and features
As the demand for luxury real estate continues to rise, so does the demand for ultra-luxury designs and details. While many luxury properties offer tasteful and stylish details, some go above and beyond to create truly unique experiences.

As you view properties, keep an eye out for stand-out details and materials like marble, custom woodwork, designer lighting, technology-controlled features, and unique architectural features. You want to look for a uniqueness that distinguishes a home from other upscale properties.
Expert guidance
Working with a luxury real estate agent can make the process of buying a home in Palm Beach much more manageable. By working with an experienced Palm Beach real estate agent, you can be sure that you are getting the best possible advice and service. A luxury real estate agent will be familiar with the market trends and can advise you on the best properties that fit your budget and goals. They will be able to connect you with reputable sources of information and will be able to guide you through the entire buying process for a smooth, streamlined experience.
The South Ocean Group
is an expert team of luxury real estate agents specializing in gorgeous South Florida
communities
like Palm Beach, Delray Beach, and Boca Raton. Lindsey and Curtis Bennett are go-getters that provide exceptional services to help investors find sophisticated properties to meet their needs. As top-performing agents in the region, they have seasoned skills in finding and negotiating country club community homes and waterfront properties. Working with them, you can explore Palm Beach and find luxury homes for sale in renowned neighborhoods. Get started today!

*Header photo courtesy of Shutterstock